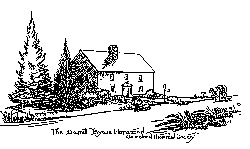 The Chelmsford Historical Society, Inc., organized in 1930, is a non-profit organization of people who care about Chelmsford's heritage and local history. The society is an educational and cultural resource for the Town of Chelmsford and the Merrimack Valley, dedicated to the preservation of the historical heritage of our town for the good of all of the people of Chelmsford.
Our mission is to collect, preserve, exhibit and interpret documents and artifacts reflecting the life of Chelmsford and its people from the 17th century to the present. At the Barrett-Byam Homestead - home of the Chelmsford Historical Society - visitors of all ages learn about Chelmsford's rich history and culture by touring period rooms and exhibits, delving into family or local history, and participating in educational programs and social activities.
Both the society and the museum are of particular interest to anyone wanting to learn how more than 350 years of Chelmsford's history have produced this fine town in which to live.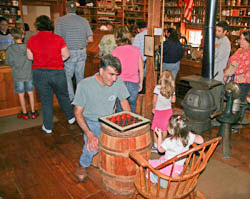 Hours of Operation: We are open by appointment only, and during special events. See our Use Policy for information on making tour arrangements, and our Calendar for a list of scheduled events.
Directions: The Barrett-Byam Homestead is located 1¼ miles from Chelmsford Center, off Acton Road (Route 27). Follow Acton Road one mile from the Center, then turn right onto Byam Road. Continue on Byam Road ¼ of a mile to the Homestead on your left.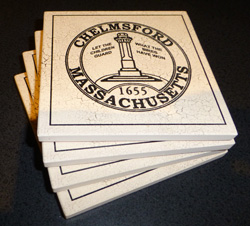 Looking for a Chelmsford souvenir?
The coasters are $4 each or four for $15. There are six different designs, and they are for sale at the Barrett-Byam House or at the Town Manager's office at 50 Billerica Road.
Chelmsford Historical Society merchandise can now be purchased at Charles Frederick
| | |
| --- | --- |
| Jewelers, 18 Alpine Lane, Chelmsford, MA 01824. | |